Domaine Terre Blanche in Var
"TERRE BLANCHE" a place on the French Riviera where golf is a way of life.
The "Terre Blanche" golf course is a very popular golf destination for enlightened amateurs as well as experienced sportsmen.
The "Terre Blanche" golf course is one of the most prestigious golf courses in the world. But without going into the details of practice, course, greens… it is always a consecration to be called upon to create a private garden in this prestigious setting where a clientele who comes from all over the world is above all a lover of nature.
The construction is definitely contemporary!
"I wanted this boxwood space to deploy a modern dynamic in a Provençal environment"
The garden will therefore be based on an elegant mix of tradition and modernity.
The garden should always be seen as an extension of the house. In this specific case, it is totally complementary to the house by the boxwood-ball space that has been created and which is an integral part of the house. An interaction between inside and outside.
Here, the mineral plays an extremely important role because it brings the "sculpture" touch, in a garden worked all in Mediterranean essences. We are near Fayence, a small Var village in the south of France, and Mediterranean plants are a must. They are adapted to the extremely hot climate that reigns on the domain of "Terre Blanche" throughout the summer, but are also sufficiently resistant to the sometimes harsh winters of the region.
All these Mediterranean plants are, after all, the very definition of our harsh and mild climate at the same time.
Where were we starting from?
Before after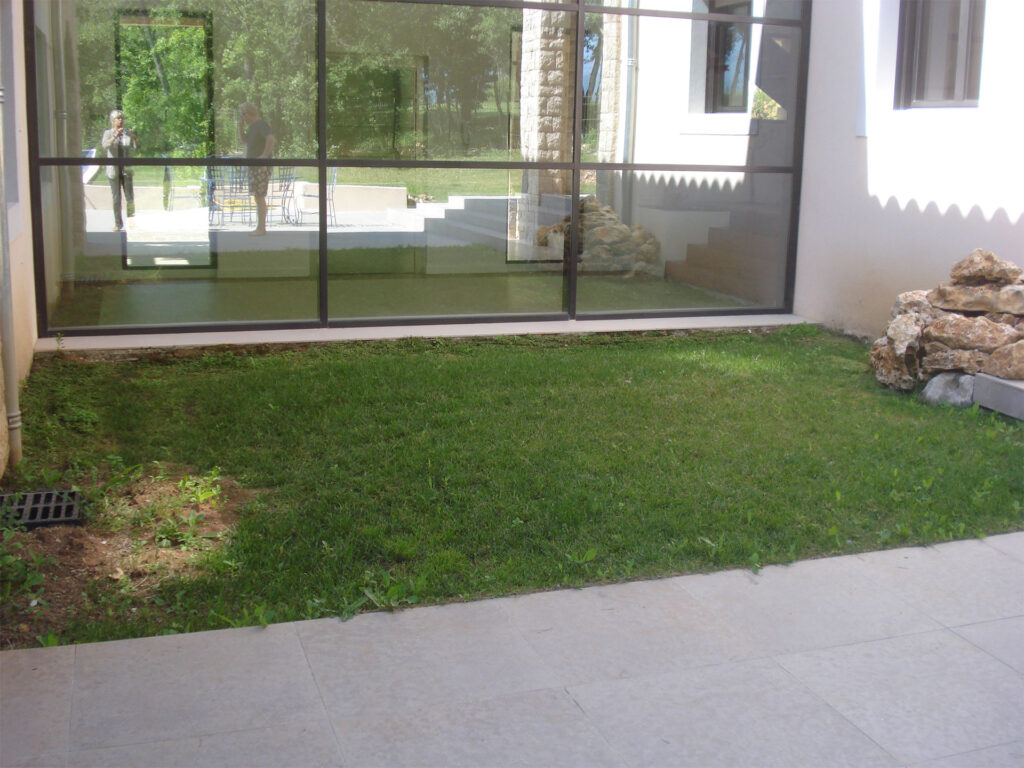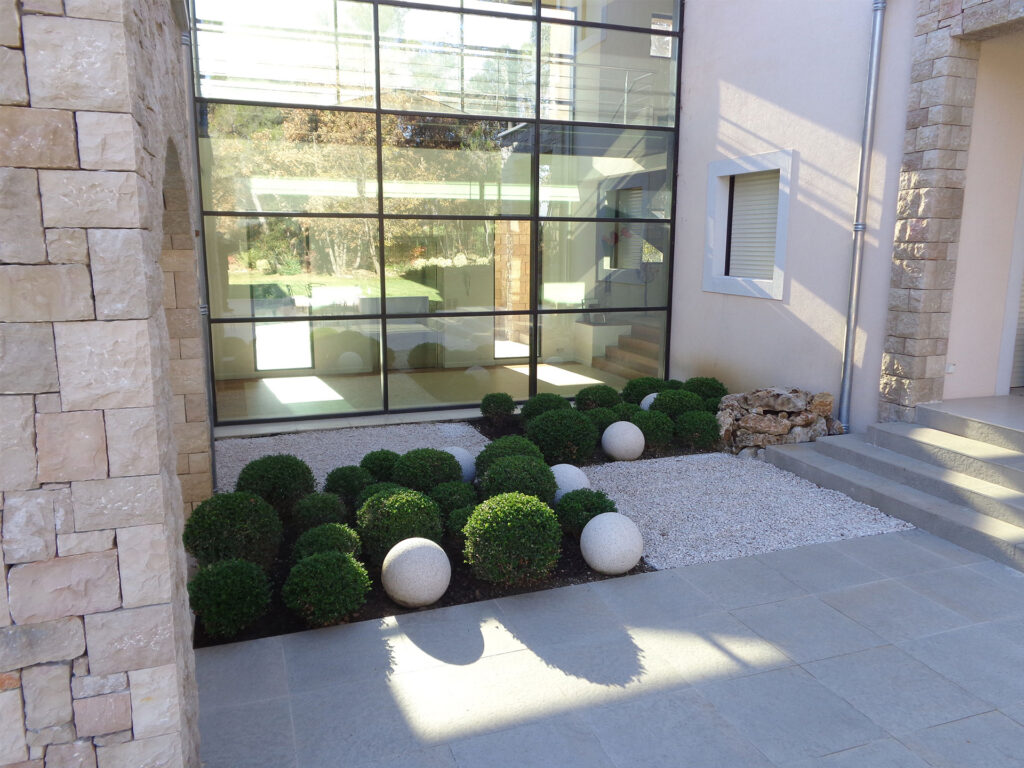 Discover
other achievements