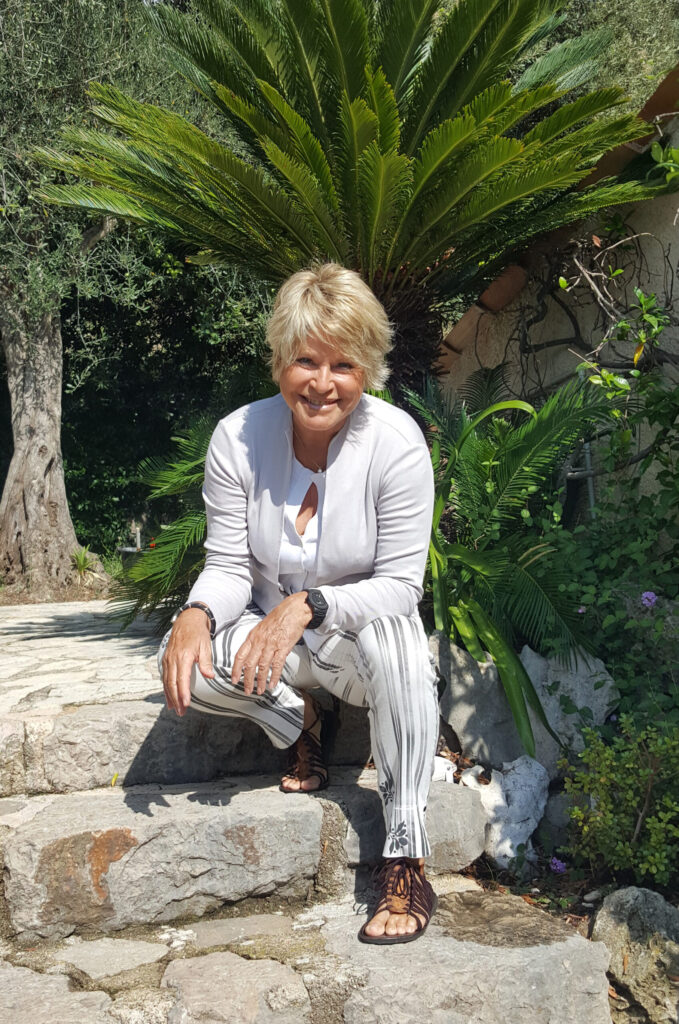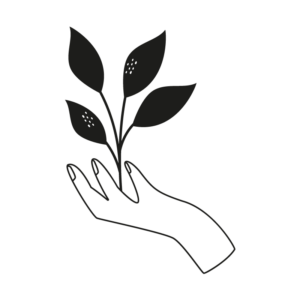 Brigitte Dematteis
Landscaper yes…
but artist above all!
Landscaper by trade and artist at heart!
Indeed, the harmony of a garden responds to the rules of a painting and it is true that this amateur painter is a colorist of first choice.
It is undoubtly in Cabris, land of her grandparents where she grew up, that Brigitte Dematteis, landscape designer based in Grasse Alpes Maritimes, found her provencal influences. A few kilometers from Nice, Cannes and Grasse, in the heart of Alpes-Maritimes, this genuine site offers a splendid panorama over the Mediteranean sea and the country villages.
Artist at heart, Brigitte observes proportions and harmony of the nature.
"One day, I discovered that shadow and light cannot go without one another"
"A garden lives all year long ; it must be beautiful no matter what season it is"
As for a painting, Brigitte Dematteis arranges spaces and plays with the light to shape vegetals she proposes.
Dematteis style, right?
Both Provencal and contemporary, clean and warm!
Her approach
A unique approach in France allowing its clients a perfect representation of the final realization.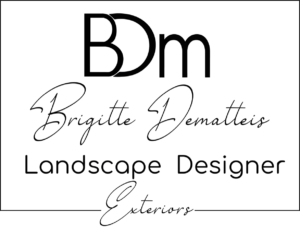 Her credo? Realism!
With precise photomontages, the landscaper proposes different projects: choice of landscaping, materials, plants, etc.
Her works
A dynamic woman with a thousand projects, Brigitte Dematteis also transmits her know-how and speaks in her books dedicated to gardens.
"Brigitte Dematteis is a landscape designer but she is in fact much more than that, she is an artist. The first time I had the pleasure of talking to her, I immediately remembered my horticulture teacher who kept telling the class "that a good gardener should have an eye for a painter and the soul of a poet"
Alain Baraton
French gardener, writer, television and radio columnist