Swimming pool or water point, integrate it perfectly into your garden
Brigitte Dematteis, landscaper in Nice, Cannes, Monaco, Menton, will assist you in the creation of your swimming pool or your water point.
How about shaking up luxury codes by talking about authenticity?
…because your pool area should have something different!
Whether the shape is more contemporary or the copings more rustic, the goal is to offer a new rhythm to your space. The center of interest will become the swimming pool! And for the match to be successful, the Mediterranean vegetation will have to respond naturally to environmental and ecological issues.
Beyond fashions and trends, Brigitte Dematteis proves that beauty and well-being can be combined.
« All landscape architects raise the question of well-being straightforwardly. The need for a place to relax. On the other hand, water unifies space. The integration of a swimming pool or a water point in your garden therefore tends towards this aspect of well-being while bringing a touch of paradise. These elements have become essential in the development of the garden. »
Brigitte Dematteis

After having discussed your needs and desires, Brigitte Dematteis will offer you several realistic photomontages to visualize your future swimming pool and its integration into its environment.
You will have only one mission: to choose the option that you like the most!
Here is a sample of the proposals made for a swimming pool: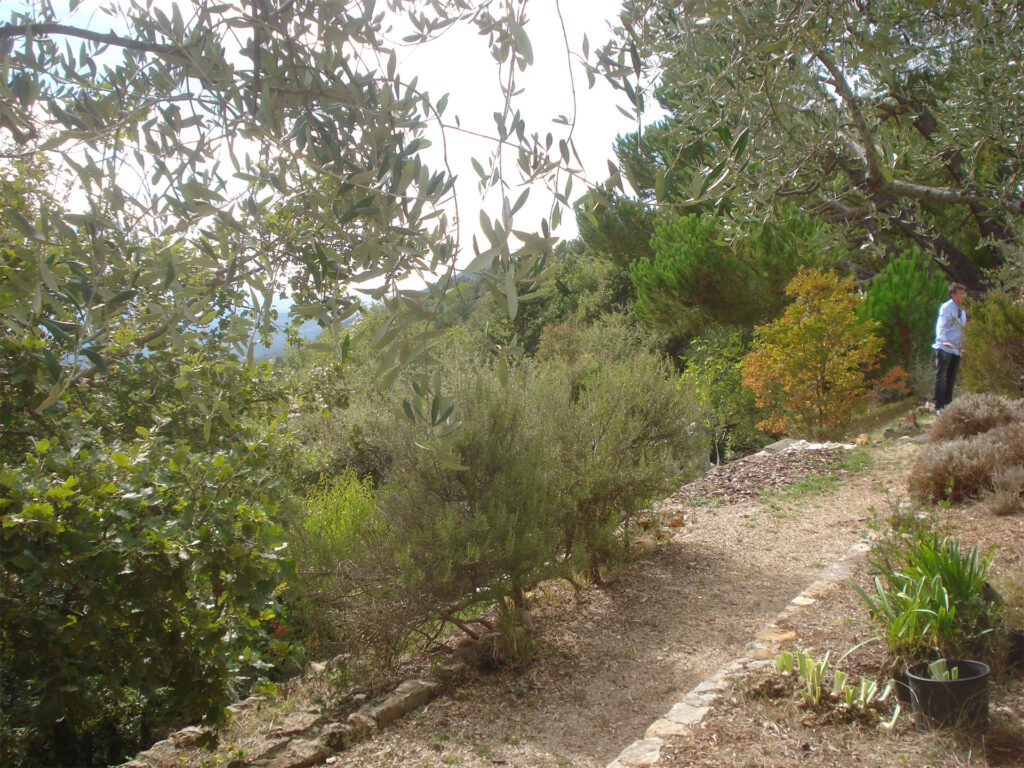 The existing
The client was hesitating about the location of his future swimming pool.